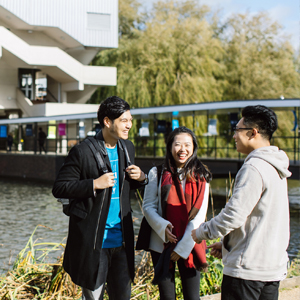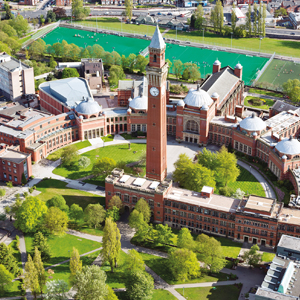 Kaplan International Pathways是全球領先的教育機構之一。無論您是誰或身在何處,Kaplan的目標都是幫助您實現夢想。
Kaplan可以協助您找到最適合您的升學選擇。根據您的需求和目標,有多間英國院校供您選擇,包括排名頭15的頂尖英國大學,幫助學生達成他們的學習目標。
我們提供升讀學位的途徑包括基礎證書、國際大一、碩士預科和博士預科,而課程適用於本科和研究生學位,能幫助您進入頂尖的大學。在英國就讀銜接課程,一般都是希望您在理想就讀的大學內學習。
Kaplan創辦於2005 年。教育讓人們的生活變得更好,因此我們致力希望能幫助學生找到合適的大學,甚至建造摩登的的學生宿舍等。我們與多間大學一直保持友好的關係,為學生提供多元化的銜接課程選擇。
在 Kaplan,我們為所有的國際學生提供全面的福利、住宿以及升學支持,全力幫助您適應海外的生活。我們理解出國留學代表著您生活將有巨大變化,並且會是您教育旅程中的重要部分。我們才華橫溢的員工熱衷會為學生提供最佳的學習體驗和支持,由學生離開家園開始,並貫穿他們的整個學習旅程,直至他們完成大學,我們會決心支持他們的每一步。在您就讀大學期間,將會有多種專門為國際學生舉辦的活動,例如:參觀博物館、主題公園和其他城市等。我們鼓勵您參與其中,因為它們將為您提供最佳的英國生活體驗。
出國留學讓你接觸到新的體驗、沉浸在新的文化和思想中,亦讓您有機會在世界上一些最令人興奮的地方生活,並升讀一流大學。加入我們吧!我們希望能在您的教育路程上幫助您。
更多資訊:https://www.kaplanpathways.com/student/
Kaplan international pathways is a leading provider of global education, centred around you. Whoever you are, and wherever you are in the world, our goal is to help you achieve your goal.
At Kaplan,we can help you find the best study option for you. Your path could lead you to 15 top UK universities, and there are a number of UK study options for you to choose from, depending on your specific needs and goals, helping students to receive a life-changing education.
For instance, our degree preparation, or 'pathway' (Foundation certificate,International Year One, Pre- master's and Pre-Doctorate), courses are available for undergraduate and postgraduate degrees, designed to help you gain entry tune of our excellent Universities. You'll study a pathway course in the UK,often on the campus of the university that you wish to attend.
The Kaplan International Pathways story back in 2005. Education really does change people's lives for the better, and we love having a role to play in this process. From helping students find the right university, to building ultra-modern student accommodation and more, we're constantly working with that idea in mind.
But, back to basics, our thought is simple: it's all about relationships. From our great work with universities, to a student being inspired by their teacher,relationships form the foundation of everything we do. We try our best to form fantastic, meaningful relationships at every level. With strong relationships,we can overcome any challenge.
At Kaplan,we provide full welfare and accommodation support as well as progression support for international students at from all of our study centres, helping you to adopt to student life abroad. We appreciate that studying abroad represents a big change in your life, and is unimportant part of your education journey. We have a wonderful community of talented staff members, who are passionate about giving students the best possible education experience and support. Our support begins before student seven leaving home, and throughout their journey until they've progressed to university. We're determined to be there for their every step of the way.
Throughout your time at the college, there will be a variety of activities and events organised especially for international students. We encourage you to get involved in these, as they're designed to give you the best possible experience of life in the UK. we'll organise trips to museums, theme parks and other cities.
Studying abroad opens you up to new experiences, and immerses you in new cultures and ideas. It also gives you the opportunity to study in some of the most exciting locations in the world, and to progress to leading universities. Come adjoin us! We would love to hear your story.
More details: https://www.kaplanpathways.com/student/